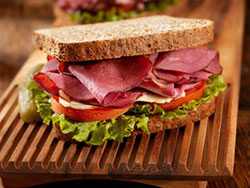 New Year's Day is synonymous with a good walk and a good lunch.
Join us here at Hampton for both on January 1st 2013, 12 noon until 3pm. The sandy paths and spectacular views from Puttenham Common will blow away the cobwebs and a delicious lunch at the Hampton Pop Up will be only a few minutes away at Myrtles Courtyard.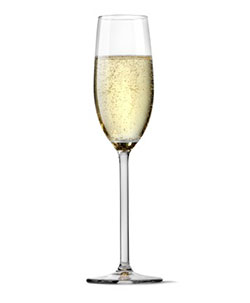 This year's Pop Up is 'Salt Beef and Champagne'. Home cured salt beef from the Hampton pedigree beef herd on fresh rye bread with gherkins, mustard and mayo will make lipsmackingly delicious hot sandwiches. Fresh banana fritters and cream to follow (made on the spot), and all accompanied with a glass of fine champagne sounds like a pretty handy menu. There will even be coffee to follow.
The 'Hampton Whole' mega sandwich with a glass of champagne,  pud and coffee £20.00
The 'Hampton Half 'for children and less hungry tummies with either champagne or fruit juice, pud and coffee £12.00
The champagne bar will serve glasses, half bottles and bottles throughout the day together with house red and plenty of apple juice.
Please book, not for a time but so that we have an idea of numbers, on 01483 810465 or email sales@hamptonestate.co.uk and we really look forward to hearing from you.
Please bring CASH or CHEQUES on the day. We have no card facility at Hampton.
Myrtles Courtyard has lots of easy parking and will be signposted from Puttenham Common top car park. For directions to Myrtles Courtyard please check the website details clicking on the VENUE tab. There is a good map to print off.
ALTERNATIVE WALKING ROUTE.
Why not try a new walk open only on New Year's Day for those lunching with us? A signed route will take you from the Myrtles Courtyard car park cutting through to Whitefield Cottages giving immediate access to Britty Wood and Lower Puttenham Common. All walking is on tracks and footpaths and is pretty flat. Please keep dogs on leads until you have crossed the Littleworth Cross Road and signs will direct you on a circular walk which takes about 45 minutes.
Do give it a go.